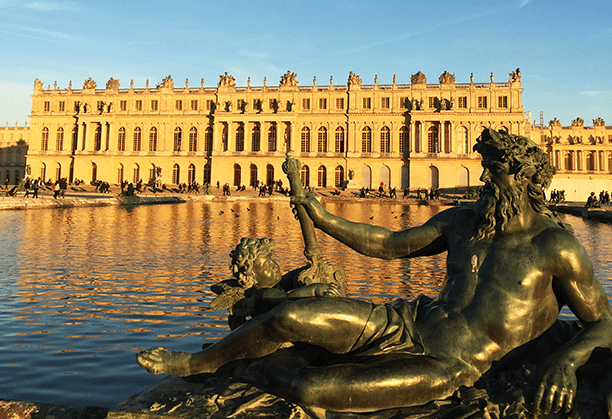 Versailles Palace H-Day
Your visit of Versailles will give you a good view of the different facets of court life during the time of Louis XIV.
Once the home of French nobility and the center of French government, this magnificent château is a designated UNESCO World Heritage site that offers baroque architecture, opulent surroundings and extensive formal gardens.
Don't miss the Hall of Mirrors where the Treaty of Versailles was signed, ending World War I, and the exquisitely manicured gardens.
If you choose our full day option, don't miss the Petit Trianon and Queen Marie Antoinette's hamlet.

SERVICES

• Inclusions: Car & Knowledgeable Driver
• Confirmation: Non-refundable within 24 hours
• Notes: Entrance fees are not included.
• Days: every day except Monday, December 25th and January 1st


INFORMATION

Departures: based on your request and availability
Pick up/Drop off location: Your hotel