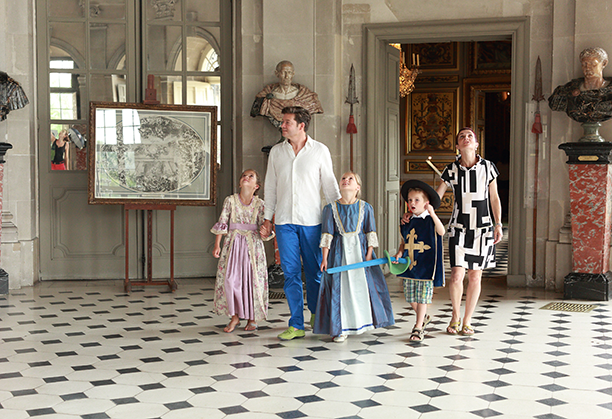 Costume Visit Of Vaux Le Vicomte Chateau
One hour away from Paris, Vaux le Vicomte, built in 1641 by Nicolas Fouquet, is a unique masterpiece, the Château and a gardens being amongst the most beautiful in France. The harmonious beauty of the estate is due to the architect Louis Le Vaux, the painter Charles Le Brun and the landscape gardener André Le Nôtre, each famous for their respective expertise.

Upon arrival at Vaux le Vicomte, clients will be shown the costume wardrobe, where childrends ( and possibly parents ) will be able to choose the very finest dresses to wear. The party will then enjoy a lively and historical visit of this castle . Guided visits are only available in French Language.

SERVICES

• Entrance tickets and costume rental included
• Recommended age : 6 to 10 years


INFORMATION

• Operating hours : 1H15pm and 3h15pm
• Operating visiting days : April ( Easter vacation period ) – All Sundays in May – October 18 to 31