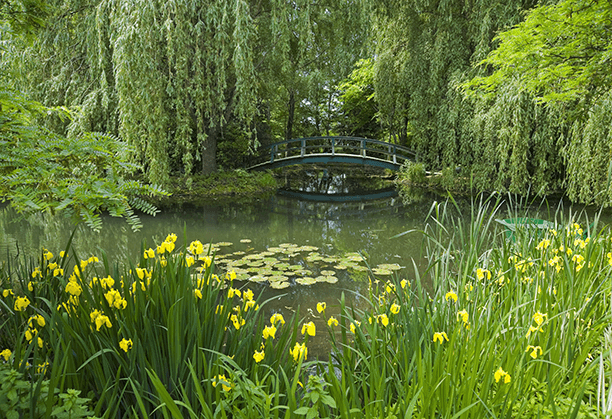 Versailles and Giverny F-Day
Once the home of French nobility and the center of French government, the Palace of Versailles is a magnificent Château, designated UNESCO World Heritage site, that offers baroque architecture, opulent surroundings and extensive formal gardens. Don't miss the Hall of Mirrors where the Treaty of Versailles was signed, ending World War I, the Royal Chapel with its grand interior or the exquisitely manicured gardens.

On your way to Giverny, stop for lunch in one of the many fine local restaurants ( meals not included )

Set on the right bank of the Seine river, Giverny is famous worldwide for the gardens that Claude Monet spent so much time painting. The home of the Master of Impressionism, now restored, has regained the colors, the furniture, the Japanese prints and the china that Monet loved. Facing the house and studio, the Clos Normand displays a breath-taking palette of flowers and colors. The water garden, with its Japanese bridge, water lilies, wisteria and azaleas, recreates the image that so inspired Monet.

SERVICES

• Inclusions: Car & Knowledgeable Driver
• Confirmation: Non-refundable within 24 hours
• Notes: Lunch and entrance fees are not included.
• Days: Versailles closed on Mondays, December 25th and January 1st. Giverny closed from November 1st until March 31st.


INFORMATION

Departures: between 8:00 - 10:00 am based on your request
Pick up/Drop off location: Your hotel