Seine River Cruise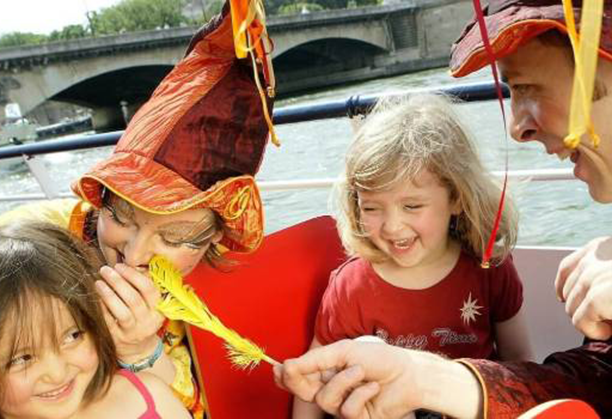 LENGTH
1 hour

Services Information
• Operating days : Saturdays and Sundays at 3h45pm

Families can combine culture and fun aboard the Enchanted Cruise. The Bateaux Parisiens Enchanted Cruise is a one-hour tour with actors describing the history of Paris in song and stories. Throughout the cruise, two elves, Lila and Philou, engage children by dancing through the aisles. Imagine France can take care of clients transportation, by private car, back and forth their hotel
Louvre Museum Treasure Hunt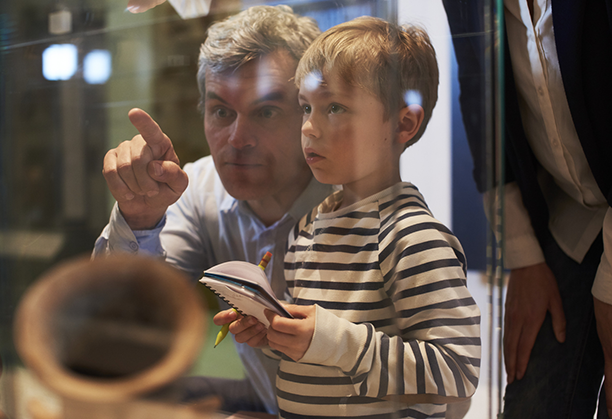 LENGTH
2 hours

Services Information
• Minimum age : 6 years.

Treasure Hunt is for both parents and children the way to have fun while discovering fine arts. Childrens love treasure hunt. A guide, who can be privately hired, welcome the visiting party at agreed time, outside the Louvre Museum. Thanks to provided skip the line tickets, clients access quickly to the Louvres museum and start the exciting treasure hunt. This activity will take them to the most famous artworks of the Louvre's collection, including the Mona Lisa, the Venus de Milo and the Winged Victory of Samothrace. The treasure hunt will also let them discover masterpieces of the Middle Ages, the Italian Renaissance and art pieces even dating as far back as Ancient Egypt. Clues, puzzles, a game booklet and the treasure at the end for your children will make these 2 hours unforgettable for your whole family. Key Benefits: A fun-packed and educational treasure hunt at the Louvre for the whole family A fast-pass priority access ticket to avoid the long lines. Imagine France can take care of clients transportation, by private car, back and forth their hotel
Orsay Museum Treasure Hunt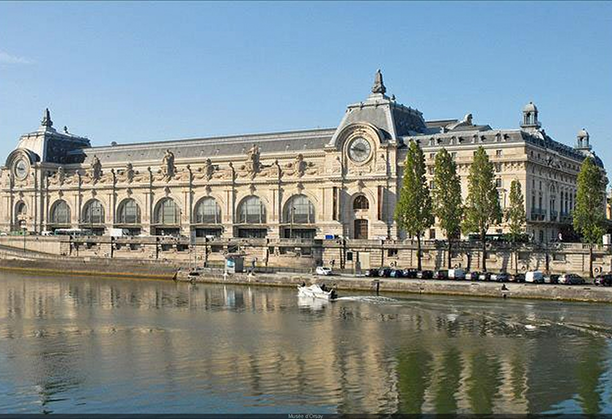 LENGTH
2 hours

Services Information
• Minimum age : 6 years.
Treasure Hunt is for both parents and children the way to have fun while discovering fine arts. Childrens love treasure hunt. A guide, who can be privately hired, welcome the visiting party at agreed time, outside the Orsay Museum. Thanks to provided skip the line tickets, clients access quickly to Orsay, the world's largest collection of Impressionist paintings, and start the exciting treasure hunt. Treasure Hunt will cover the masterpieces of Impressionist and Post-impressionist paintings from the likes of Monet, Renoir, Van Gogh as well as other iconic masterpieces such as sculptures by Rodin. Solve all the mysteries and find all the clues hidden in each statue, painting or architectural feature of the Musée d'Orsay as these will lead parents and childrens to a secret treasure in the end. For an entertaining and family-bonding cultural experience, treat your whole family to the Scavenger Hunt at Musée d'Orsay. Key Benefits: A fun-packed scavenger hunt for the children. A chance to see the biggest collection of Impressionist paintings in the world. Imagine France can take care of clients transportation, by private car, back and forth their hotel
Costume Visit Of Vaux Le Vicomte Chateau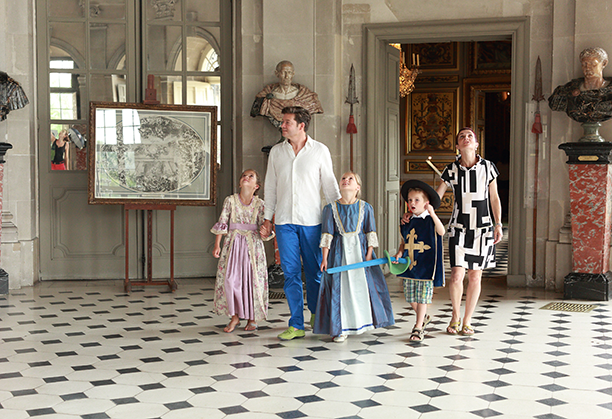 LENGTH
1 hour 30

Services Information
• Operating hours : 1H15pm and 3h15pm
• Operating visiting days : April ( Easter vacation period ) – All Sundays in May – October 18 to 31
One hour away from Paris, Vaux le Vicomte, built in 1641 by Nicolas Fouquet, is a unique masterpiece, the Château and a gardens being amongst the most beautiful in France. The harmonious beauty of the estate is due to the architect Louis Le Vaux, the painter Charles Le Brun and the landscape gardener André Le Nôtre, each famous for their respective expertise. Upon arrival at Vaux le Vicomte, clients will be shown the costume wardrobe, where childrends ( and possibly parents ) will be able to choose the very finest dresses to wear. The party will then enjoy a lively and historical visit of this castle . Guided visits are only available in French Language. Imagine France can take care of clients transportation, by private car, back and forth their hotel